Vegan or vegetarian: everything about vegetarianism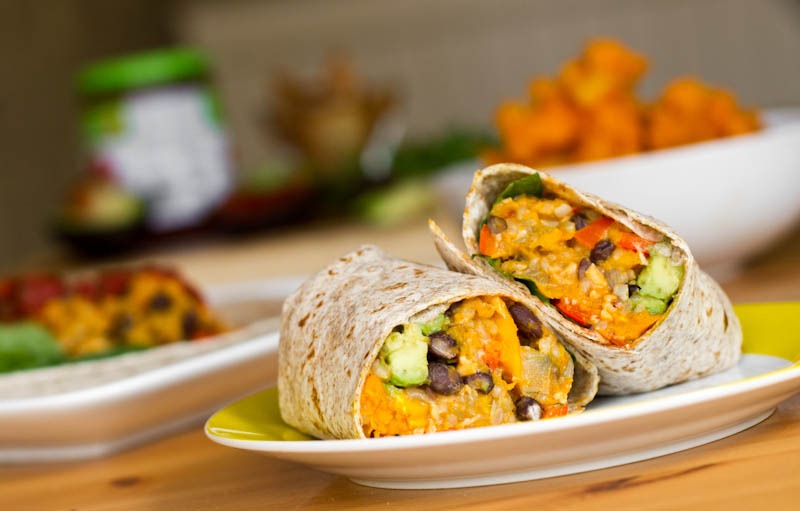 "Vegans have a lot of deficiencies", "I do not want to eat anything but salad, I'm not a rabbit", "You have to eat meat to be healthy": let's twist our thoughts!
Being vegetarian and healthy is possible
Many doctors will confirm this: being vegetarian does not mean being deficient, anemic and sick, quite the contrary. Many studies even say the exact opposite: being vegetarian would not only be healthy, but even avoid certain cancers.
And, contrary to what one might think, food side, it is perfectly possible to be very inventive in the kitchen, including without milk or eggs, being curious side ingredients. Vegetable proteins are good for health and very varied, between legumes, naturally rich vegetables, or even oilseeds such as nuts and hazelnuts. And why not be vegan, or even vegan?
We must already understand what we are talking about, since vegan is a lifestyle, and not just a matter of nutrition. It is a question then not to consume any product of animal origin, as well in clothing as in food.  Specialists will tell you: being vegan, with a vegan diet, is not dangerous for health, provided to be very good in nutrition!
This is the sine qua non, not to mention some dietary supplements like vitamin B12, which is not insurmountable. Some people will advise against this regime depending on the health of the people: do not hesitate to seek advice from a specialist.
Choosing a meat-free diet or be vegetarian, what interest?

At a time when the consumption of meat does not have a good press, and it is known that vegetarians live longer, what about vegetarianism? What is it and what are the prospects for this type of regime? Although in 2010, vegetarianism was of interest to a small percentage of the French population, the ideas presented in this interview remain perfectly topical, at a time when mention is made of the compulsory vegetarian menu in school canteens and where the condition of animals in Industrial farming or slaughterhouses are being debated.
So what is vegetarianism? 3 terms often come back when talking about vegetarianism:
1 – Vegetarianism is a food practice that excludes the animal chair: neither meat nor fish for the vegetarian. (We speak of semi-vegetarians to designate people who continue to eat fish.)
2 – In addition to animal flesh, vegetable products exclude products derived from the animal kingdom, such as milk, eggs and honey.
3 – Veganism, more than a food practice, is a philosophy of life: vegans eat vegan and refuse any product or activity resulting from animal exploitation: leather and fur, products tested on animals, circuses with animals, bullfights , Etc.
Can everyone become vegetarian? Becoming a vegetarian is not difficult and is within the reach of all, it is rather a question of will. Many prejudices remain attached to the idea of ​​vegetarianism: diet without flavors, sect, deficiencies . However, associations such as the Association Végétarienne de France do a great deal of communication on the subject. Vegetarian restaurants and cooking workshops are a great way to discover tasty cuisine.
Vegetarianism is often called into question because of the deficiencies it may cause. Because the problem is above all cultural: France for sample is a country of breeding, and therefore defends its economic interests. Here, in any advertising which appear very regularly to remind us that meat is protein, and milk, calcium, while these nutrients are equally present in plants.
It is enough to cross the border to discover a more modern way of thinking about nutrition: in Germany, the United Kingdom and Italy, vegetarians account for almost 10% of the population, and they are about 5% in the United States.
There are mainly 3 networks of vegetarian health professionals in the world:
The American Dietetic Associations (ADA), an association of more than 70,000 health professionals;
The SSNV (Scientific Society of Vegetarian Nutrition) in Italy; and in France, the APSARES (Association of Professionals of Health for Responsible Food), born in 2008.
All of them testify that vegetarianism and veganism are appropriate, nutritionally appropriate and beneficial for the prevention and treatment of certain diseases at all stages of life: pregnancy , Breastfeeding, early childhood, childhood, adolescence and adult, as well as for athletes.
Source Translate from: Conso Globe